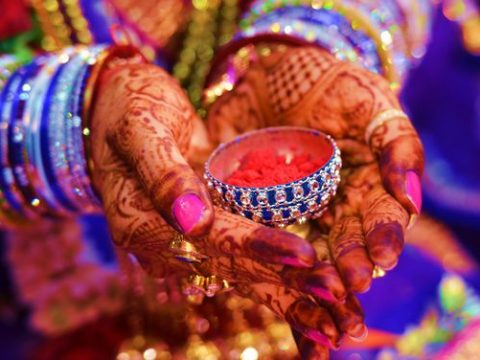 Sindoor and Kumkum are the titles of orange-red, red, or vermillion colored powder essentially used as a cosmetic in Hindu Tradition.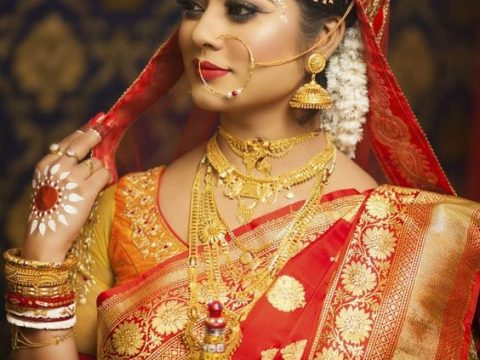 Wearing one white bangle (Sankha) and one red bangle (Pola) into both of the hands is a tradition of Bengali culture.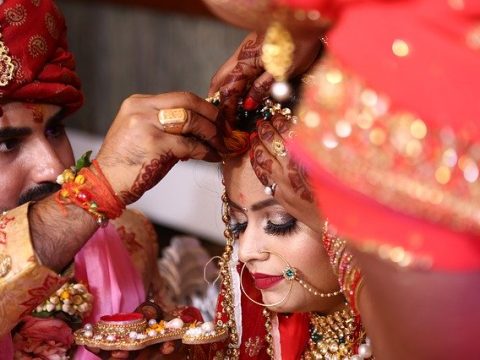 Married women in India always put sindoor (vermilion) on her forehead.