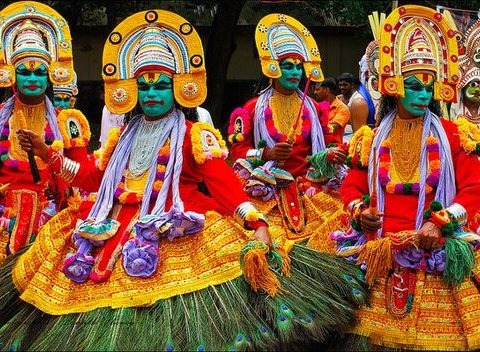 In Kerala (South-Indian province), the popularly celebrated Hindu festival is Onam, which is a 10-days celebration in praise of the great demon king Mahabali.
The elephant is considered a sacred animal in the Hindu culture.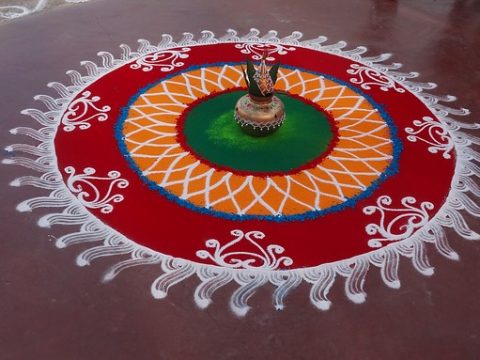 Rangoli is a type of art form which Hindus draw on multiple Hindu festivals like Diwali, Onam, Pongal, etc.