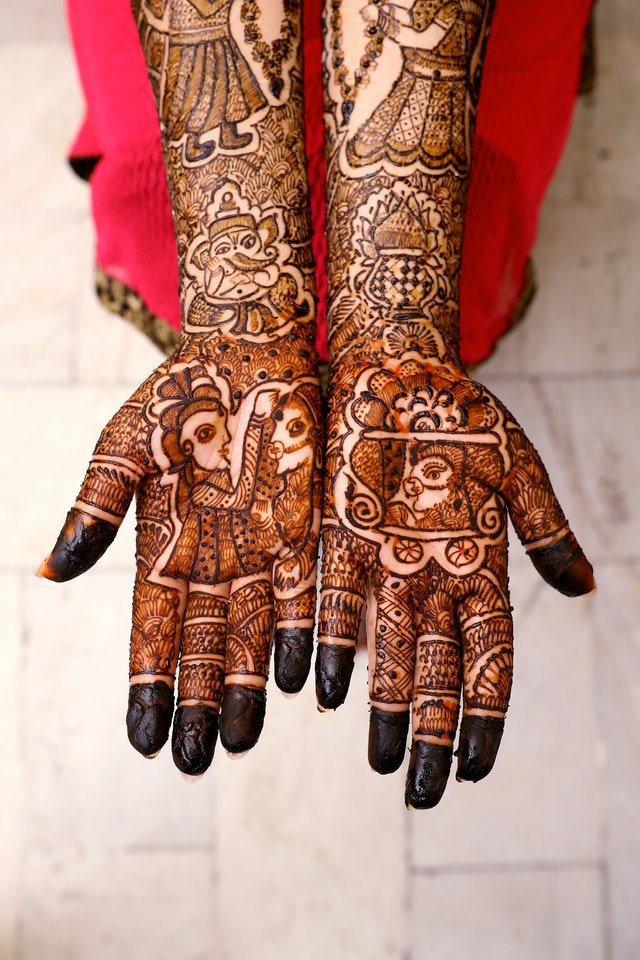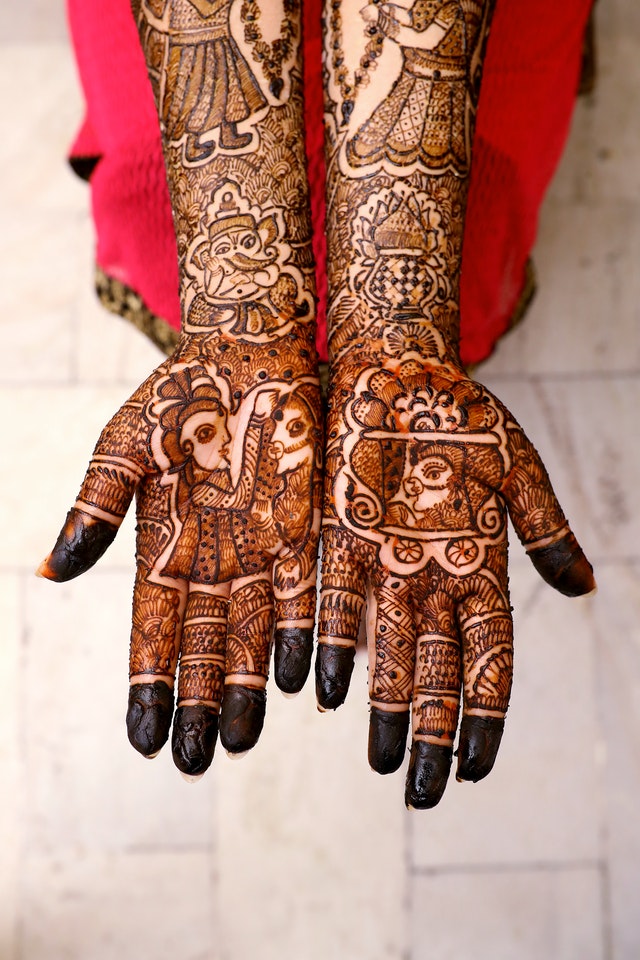 Be it Indian weddings, Diwali, Karva Chauth (Hindu festivals), or any other festival, Indian girls never miss an opportunity to wear Mehendi. You know, especially at Indian weddings, there is a separate function called the "Mehendi ceremony". It is beautifully drawn in the hands and feet in different patterns and designs.
Besides its cosmetic appeal, Henna has a lot of medicinal purposes. Henna (Mehendi) is a very powerful medicinal herb. It has anti-viral and anti-fungal properties. Mehendi health benefits are scientifically proved. Indian weddings are extremely stressful, and yet stress and nervousness can cause fever and headaches. Applying henna results in a blissful mind. When henna is applied on hands and feet, it cools the body and nerves and brings down fever and headaches. It is one of the best stress reliever remedies.
In India, Henna is a symbol of prosperity and celebration and also the symbol of love between husband and wife. From religious aspects, wearing Mehendi brings peace, love, and prosperity in a house.
People from different countries endure this Indian culture of wearing Mehendi. The beautiful Mehendi designs give you radiant looking palms. Instead of using prosthetic colors, Indian girls prefer applying natural Henna. Try it!
Feature Image Credit: Photo by James Ranieri from Pexels. (free for commercial use)
Read more about: https://healthylife.werindia.com/health-alerts/black-henna-henna-never-black

https://healthylife.werindia.com/online-grandma/grandma-remedies/why-henna-is-good-for-your-hair

https://threads.werindia.com/beauty/6-very-basic-and-simple-mehndi-designs-for-the-modern-women/