Ganesh Chaturthi or Vinayak Chaturthi is one of the most auspicious and grandly celebrated Hindu festivals across India. Each year, the Ganesh Chaturthi festival marks a 10days long celebration, filling cheerfulness and happiness in the heart of people. The celebration is generally dedicated to elephant-headed Hindu Lord Ganesha – the lord of wealth. A lot of adherents praise him as "The obstacle remover."
Though this euphoric festival is celebrated with the same enthusiasm everywhere, there is one place called Gulur Ganesh Temple where Ganesh Chaturthi is praised differently yet in a unique way.
Check on this image below & enjoy the video: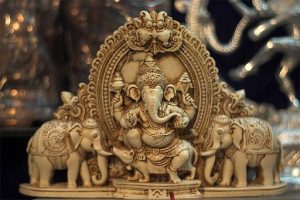 Feature Image Credit: Pinterest.