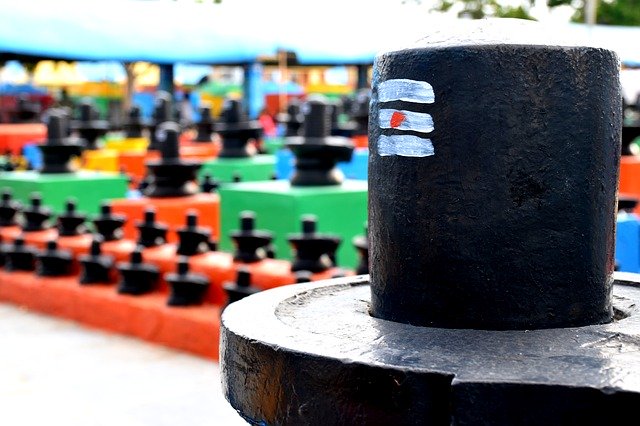 Lord Shiva is one of the three supreme powers (Lord Shiva, Lord Bramha, and Lord Vishnu) in the universe. Lord Shiva is known as Mahadev, Mahakal, Triloknath, and more. In India, Hindus worship the shivlinga as Mahadev. It mentioned in the Puranas, the linga is the embodiment of Lord Shiva. According to Hindu mythology, once Lord Brahma (the creator) and Lord Vishnu (the preserver) fought to prove themselves supreme and powerful. So, Lord Shiva had to mold himself as linga to end their fight.
Shivlinga is a Sanskrit word. It is the symbol of supreme power, Shiva and Shakti, Bindu and nada, Purush and Prakriti. Bindu is an immovable dot (Purush). Nada is the sound that pervades into eternity (Prakriti).
Purush signifies 'Shiva' and Prakriti is 'Kali'. In a shivling, a linga (Shiva) is placed on a yoni (Shakti), the disc-shaped rimmed middle of the shivling. Hence, by the union of Shiva and Shakti, the beginning of creation happens.
Lord Shiva is the transformer and the destroyer. As he first emerged as a linga or lingam, his shivling form is always prayed by the devotees.
Om Namah Shivay!
Feature Image Credit: Image by Prasanna Devadas from Pixabay. (free for commercial use)