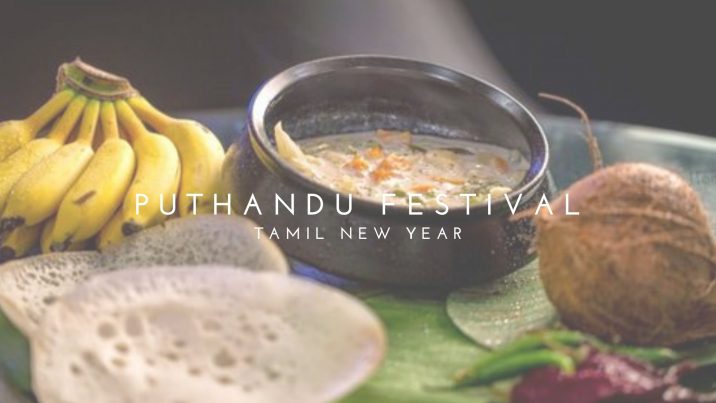 The Hindu month Chaitra is the regional new year month in the Tamil Nadu region, India, and other countries. The residents of this particular Indian region celebrate their Tamil New Year with great joy likewise the residents from other Indian territories do. The Tamil new year celebration is locally known as the Puthandu festival or Puthuvarudam or Varsha Pirappu. The festival generally falls on Chaitra month (14th April), according to the Tamil calendar.
Puthandu Festival Celebration:
In different Indian states, the regional new year festival is observed on separate Hindu months and labeled individually. This joyous celebration has its unique traits. The new year brings fresh hope for a better living. Hence, the Tamil tenants celebrate the day with much fan-fare and wholesome preparation.
They begin their day by looking at the "Kani"– a symbol of prosperity and move forward with their newfangled journey. On the eve of Puthandu, everyone prepares a tray and fills it with several fruits, scented flowers, betel leaves, areca nut, jewelry (gold/silver), coin (Indian penny), a mirror. They decorate the entire house with fresh flowers, draw colorful and vivid Kolams or Muggu (Rangoli-Indian art).
They wear new clothes, visit the local temple, families, friends, and greet each other "Puttandu Nal Vazthukkal," exchange sweets, delicacies and share the joy in-between.
Tamilians also prepare some local and delicious South-Indian delicacies like Mangai-Pachadi, similar to Ugadi-Pachadi, and relish it with surpassing pleasure.
Feature Image Credit: WeRIndia.