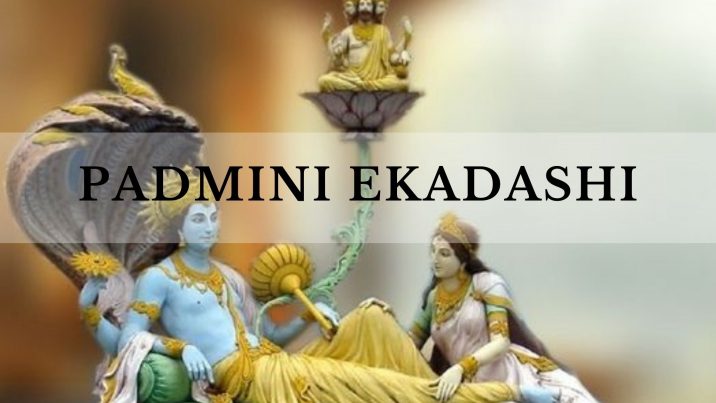 Among various Hindu occasions, Padmini Ekadashi is an auspicious occasion that strikes on the 'Ekadashi Tithi' (the 11th day of the Shukla Paksha of Purushottam Masam). Padmini Ekadashi occurs once in 30 months is yet a significant day. 
On this day, devotees observe fasting and praise Lord Vishnu with loads of faith to gain blessings and get desires fulfilled. Hear what Padmini Ekadashi Vrat Katha has to say about this prominent day and Padmini Ekadashi story: 
The advice is to keep fast on Padmini Ekadashi day, recite the Vrat Katha and stay vigilant the whole night. Moreover, food to the needy people without a touch of garlic and onion. The practice is indeed very religious and beneficial as per Hinduism. 
Feature Image Credit: Pinterest.