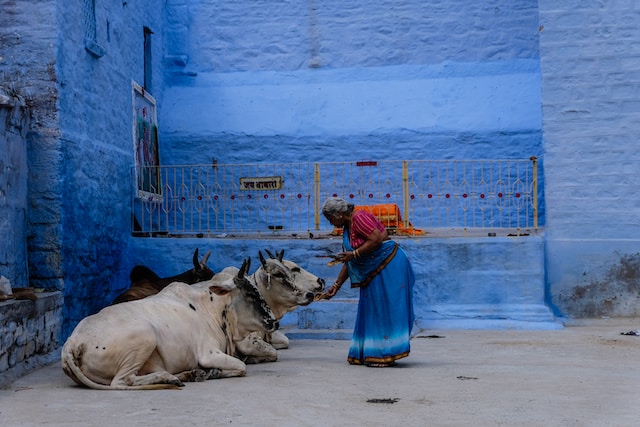 Mantras are powerful hymns with the ability to influence our consciousness, address to fulfill our desires, and so impact our reality. The mantra takes on strength when uttered with devotion and sincerity.
Go Suktam is a hymn that honors Gomatha, or the cow. Hindus believe cows are the homes of all Hindu gods; hence, they're venerated as sacred animals. The Go Suktam invites all the gods who live inside the cow's body.
Hence, the believers of Hinduism consider that reciting Go Suktam regularly will fulfill our desires and bless us with great health, superior wealth, happiness, and wellness. People who chant this Go Suktam mantra also believe it is a supreme hymn with universal power to cleanse all our past and present sins and heal our lives.
The Vedic Go Suktam Mantra
Feature Image Credit: Photo by Monthaye on Unsplash (free for commercial use).