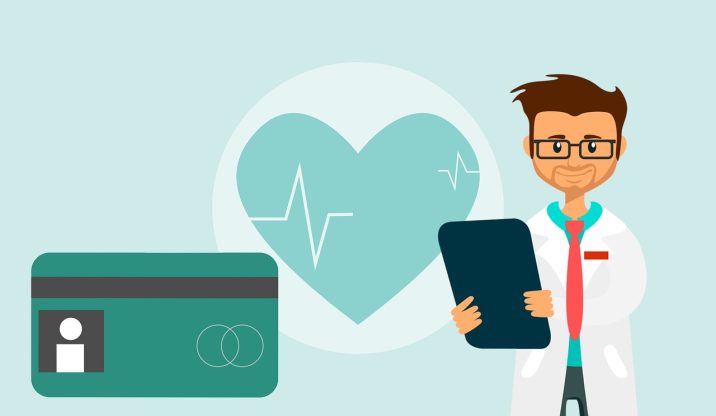 Carrying all the past medical records physically during the doctor's visit can be a cumbersome process. To contribute to the existing Digital India Mission of the Government of India, the autonomous body National Health Mission under the Ministry of Health and Family Welfare, thus, introduced an initiative named Ayushman Bharat Digital Mission to provide seamless healthcare service all across the nation via the digital platform.
Under this, each citizen has a unique health card ID in the name of Ayushman Bharat Health Account (ABHA). In this card with a 14-digit number as a unique identity proof, you can keep all your health records documents, like test reports, prescriptions, diagnoses, etc., in a digital format.
Benefits of ABHA ID
Here are a few of the prime reasons why it is important to have an ABHA card are:
Detailed Personal Record Digitally:
You can get all your medical records linked to your ABHA card and have unchallenging access to all your medical information in a click of a second. Health documents like tests, medical prescriptions, diagnoses, etc., can all be accessed in one go.
Prior Consent-Based Data Accessibility:
After transparent, clear, and detailed consent, the health data is made accessible. Also, you can easily manage or revoke the consent when in need.
Seamless Healthcare Services:
With this unique identity card, you can have seamless access to different healthcare services nationwide without needing to carry physical documents. It is also valid in Ayurveda, yoga and naturopathy (AYUSH), Unani, Siddha, and Homeopathy treatment service centres. Thus, it will form an easier process for you to share records in different cities or states.
Safe and Secured Platform:
Be sure that your health record is kept in a safe platform. This platform is built with an encryption mechanism and robust security feature that helps keep medical records secure and handy. Thus, without your consent, no information is shared with anyone.
Easy Accessibility Across Various Digital Services:
Anyone who uses a smartphone or feature phone and those who don't use phones but laptops can use this feature effortlessly.
Uses of Abha ID:
Wherever one has to visit to access any sort of health services, one would need an ABHA card within the country. You can easily share your health data, such as health records, and diagnostic records, to health care providers in different places like:
● Hospitals
● Clinics
● Healthcare apps like Practo, etc.
● Diagnostic Laboratories
● Insurance providers
How To Create ABHA ID:
Based on the different types of documents one person holds, there are different ways to apply for and create an ABHA health ID card online. The two main ways you can easily apply is with the help of an Aadhar card or driving license. In case a person doesn't have any such identity proof, then you can use your mobile number.
1. Aadhar card:
It is a very simple process to create via an Aadhar card. All you have to do is log in to the official website and enter the Aadhar number. It will then generate an OTP to the registered mobile number. Thereafter, you must enter the basic details and set your unique username and password to generate the account. To use it seamlessly in the future, it is important to have the ABHA health card download version.
2. Driving license:
If you want to use your driving license to create an ABHA card, you will obtain an enrolment number through the Ayushman Bharat Digital Mission (ABDM) portal. With this number and your license, the nearest ABDM facility will verify your identity to apply for the ABHA card effortlessly.
3. Mobile number:
If you don't want to use it or don't have any of the above identity proof, you can easily use your mobile number on the official website. You need to click on 'I don't have any ID/ I don't want to use my IDs for creating ABHA'. Thereafter, enter the registered mobile number to generate an OTP. Then, enter your personal details and a unique username and password to create your account successfully. Don't forget to download and save your digital health ID for future use.
Concerning the above information shared, ABHA overall is a major development in the health care sector in India that has helped to bridge the major gap that used to occur earlier like the delay of health care records from patient to doctor. Thus, the creation of ABHA is like a step ahead for having a safe, secure, organized, and efficient use of health care records all across the nation for yourself and your family members.
Image by Mohamed Hassan from Pixabay 
Image Reference : https://pixabay.com/illustrations/insurance-health-card-medical-3906680/