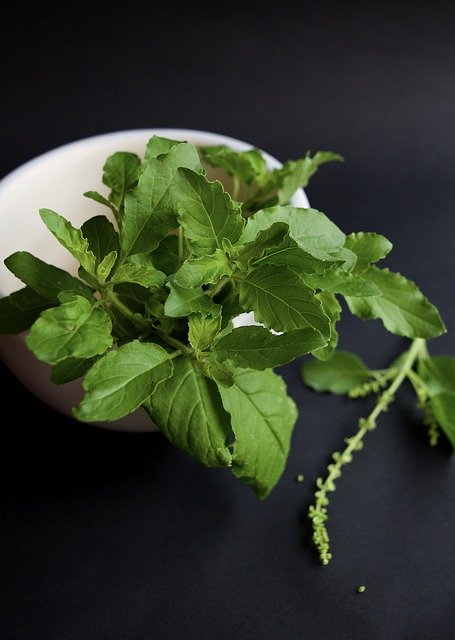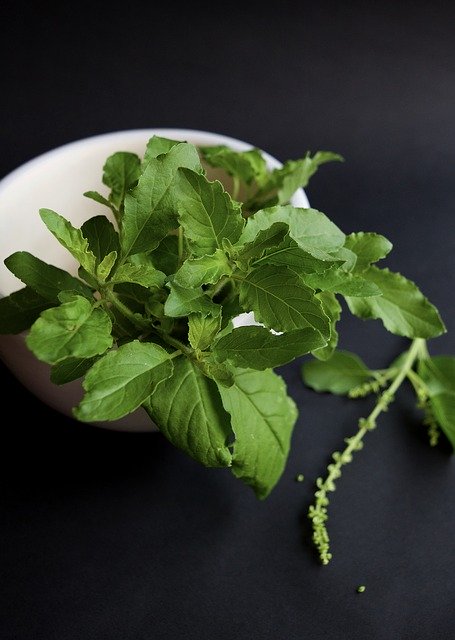 Tulsi or Indian basil is a sacred plant in Hinduism. Hindus worship to tulsi plant as an avatar of Goddess Laxmi. Scientifically, it is the only plant that has mercury in its leaves.
The tulsi arati (prayer) is a common practice of every Hindu household twice in a day. Tulsi plays an immensely important part of daily life. Indian basil leaf is a natural antibiotic that helps increasing immunity if taken every day.
Benefits of Tulsi:
Many people consume tulsi tea or raw tulsi leaf with honey. Ever wondered why? Because Tulsi benefits health and increases life span. The tulsi leaves enhance the stamina and fight with ailments like cold and cough. Indian basil leaf is an essential herb that helps to reduce stress.
You may see one or multiple tulsi trees in Hindu residences. The strong aroma of tulsi forbids mosquitoes and other insects.
Indian Myth behind Tulsi Tree:
Hindus offer tulsi leaves along with flowers to God. "Ram tulsi" and "Shyama tulsi" are two types of tulsi used for the pooja. It is an essential part while worshiping Lord Vishnu. According to Indian mythology, the tulsi plant has formed during Amrit Manthan.
The Vaishnavas and followers of Lord Hanuman chant rosaries made out of tulsi root or stem. Hindus believe that, when tulsi petals mixed with water given to the dead person, it raises transmitting their souls to heaven.
Consider placing the tulsi tree at the center of your house. It regulates the positive energy in the house.
Feature Image Credit: Image by Azlin Bloor from Pixabay (free for commercial use)