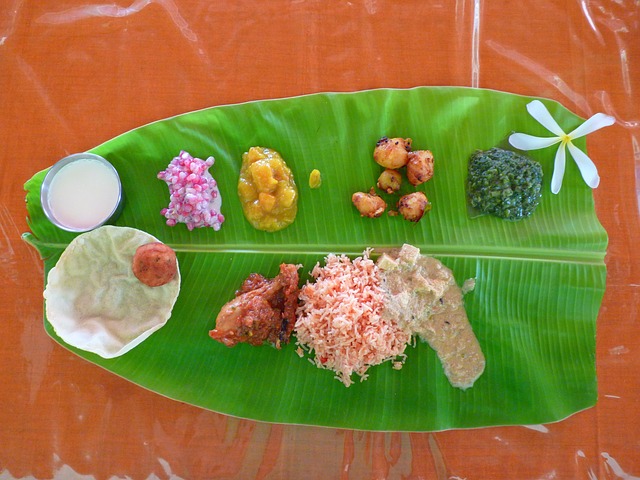 Serving meals on the banana leaf is an authentic old Indian culture. Eco-friendly and disposable too. Unlike metallic or porcelain utensils, it degrades quickly. Eating food on banana leaf is a long-standing tradition of South India. In India, we offer 'Prasad' (prayer gift) to Gods in banana leaves. Therefore, banana leaf considers here as sacred. Eating in banana leaf is quite healthy as it's the storehouse of various nutrients. While serving a full meal on a banana leaf, food gets enriched with those nutrients.
Banana leaves are rich in anti-oxidants and have anti-bacterial properties that kill bacteria in food. It contains high amounts of polyphenols that prevent many diseases.
Moreover, it's very affordable and economical as it's available in nature. And for some, it's free!
Avoid eating on marketed unhealthy plastic/thermocol plates. They are harmful and not nature-friendly at all. Banana leaf is biodegradable and easily decomposed in soil. You can be a nature lover as well.
You may think it's unhygienic, but trust me, it's not! The wax-alike coating on banana leaf prevents dust and dirt from sticking around its surface. Only some freshwater is enough to wash the leaves.
Try it! You will get a unique earthly flavor from the food served in banana leaf. Happy eating!
Feature Image Credit: Image by LoggaWiggler from Pixabay. (free for commercial use)