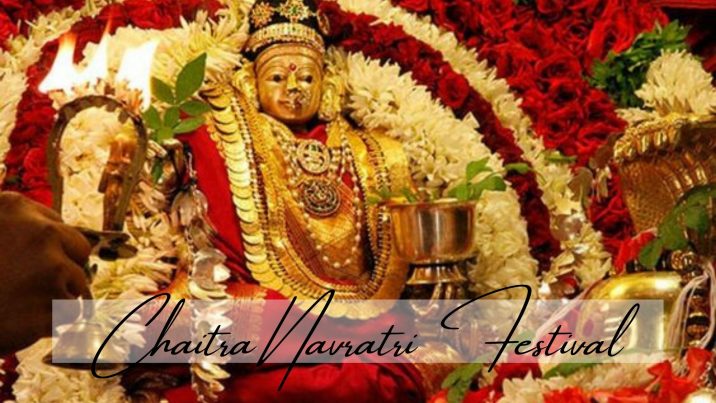 Hinduism brought a spacious aspect to life. By uncovering the Cosmos to us, it gave us tons of scientific components that combinedly influenced human life hugely. Hinduism, festivals, and deities bring hope. So, we can conquer our struggles and stick to our principles.
Chaitra Navratri is the 9days Hindu festival dedicated to the goddess Durga. This festival marks the victory of good over evil and guides us to walk on the path of ethics, morality, virtue, and equity. Chaitra Navratri festival falls in the Hindu month Chaitra according to the Hindu lunisolar calendar. This particular Navratri plays a significant role in humankind.
Rituals of Chaitra Navratri festival
Chaitra Navratri is also called Vasant Navratri, which people celebrate in honor of divine feminine goddess Durga like Shardiya Navratri. The rituals and customs are also similar. During these nine days of celebration, we praise the nine forms of Durga (Navadurga), ask them to shower their blessings on us.
Ghatasthapana & Sandhi Puja
Ghatasthapana and Sandhi Puja are the most significant rituals of Navratri festival, be it shardiya Navratri or the Chaitra Navratri. The beginning of the Navratri celebration starts with the Ghatasthapana ritual, which is the invocation of Goddess Shakti. One should perform this particular ritual with proper guidance and by following the right Muhurat (time).
Significance of Chaitra Navratri
Navratri is the celebration of the victorious win of Devi Durga over evil Mahishasura. The festival strongly represents feminine power and makes us realize our inner strength. Chaitra Navratri festival welcomes the new year and the new season (Summer) when fresh fruits and flowers start to blossom once again.
People, in general, believe that by worshipping goddess Durga, you can attain your inner power and salvation.
If you worship her with powerful devotion and divine belief, she will sour her blessings on you and fulfill all your wishes in life.
Feature Image Credit: WeRIndia.