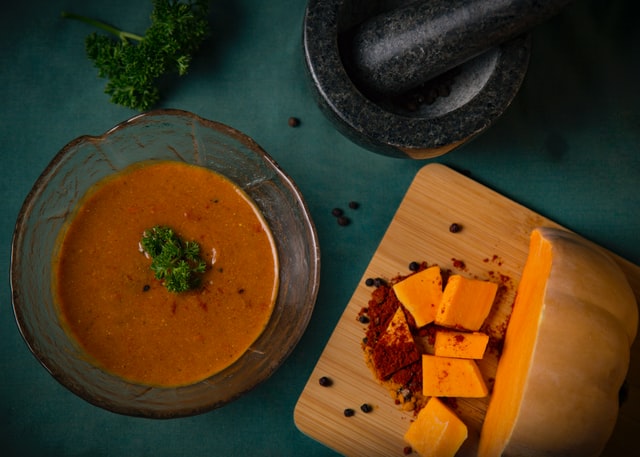 Curry is an authentic Indian dish, favorable of all Indians, originated in the Indian sub-continent. Curry is a blend of various traditional spices like turmeric, chili powder, cumin, coriander, mustard, and more. Some veggies and lentils are added additionally. Curry is so convenient, flavorsome dish and goes with Chawal (rice) or Roti (flatbread).
The name curry was originated in South-India, as they use curry leaves in this dish as a chief ingredient. It's a popular, finger-licking, and simple to prepare a recipe. Yet the preparation changes by region to region like Bengali curries, Kerala curries, Goa curries, Kashmiri curries, etc., and according to family preferences. 
Curry is not only a dish, but curry health benefits are also immeasurable. Curry is cooked with various medicinal spices and herbs, having immense benefits and functions in the human body. It boosts natural immunity, prepares the body to fight against cold, flu, and other seasonal diseases. 
It contains garlic, tomato, cumin, which has anti-cancer properties and can reduce the chances of several types of cancer like colon cancer. Curry further reduces the cholesterol level and lessens arthritis pain, prevents Alzheimer's.
Consuming curry will boost your metabolism and elevate the digestive system, decrease the risk of blood clots in the heart by lowering blood pressure levels, and keeps your heart healthy. 
Let's introduce you to some classic, authentic, easy curry recipe for lunch or dinner to ease your day.
Feature Image Credit: Photo by HS Stories Photography on Unsplash. (free for commercial use)