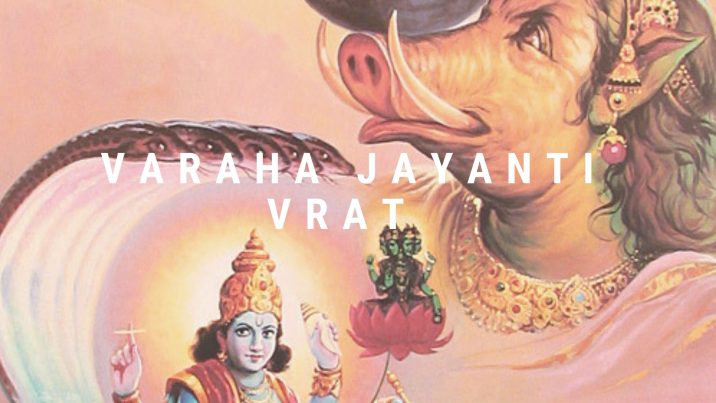 Varaha Jayanti is a special observance that gets celebrated in India by the devotees of Lord Vishnu. This festival is the birth ceremony of Lord Vishnu dedicated to his third incarnation, "Varaha," during Satya Yuga.
There's a special ceremony gets performed along with a special puja (prayer) organized by Lord Vishnu devotees in various Lord Vishnu temples across the world.
Rituals of Varaha Jayanti Puja:
Take a holy bath in the morning and cleanse the puja room or house temple premises.
Offer Naivedya or Prasad to Lord Vishnu along with fruits and sweets.
Follow only Phalahar (eating fruits only) throughout the day.
Also, chant "Om Namah Narayana" while bathing Lord Vishnu's idol with Panchamrita followed by water.
Offer flowers to the idol of Lord Vishnu and light a Diya (oil lamp).
Perform the puja by chanting Vishnu Sahasranamam.
Perform Anna Daan (donate food) to the needy people and Brahmins.
Hence, you can be under the grace of Lord Vishnu and obtain fortune.
Feature Image Credit: WeRIndia.