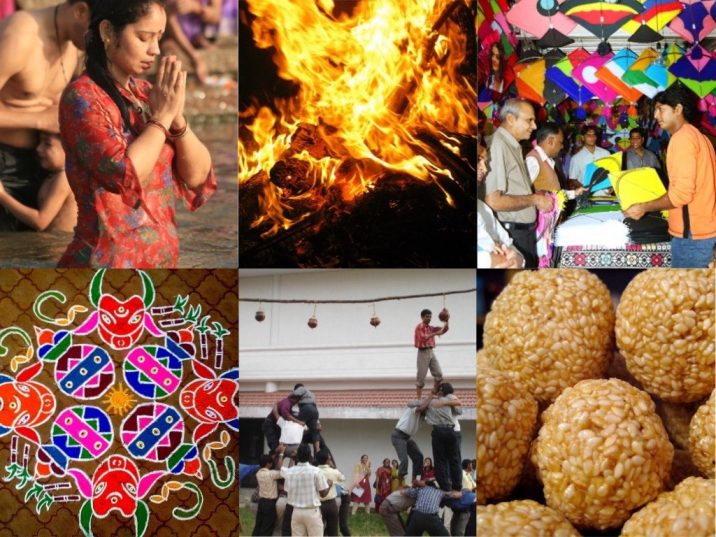 Makar Sankranti or Maghi is an auspicious Hindu festival that falls on the lunar month of Magh (January/ February). People from all over India celebrate this festival with great enthusiasm and favor. So what's unique about this festivity?
Makar Sankranti is one of the ancient festivals that happen according to solar cycles- while the rest of the other festivals are observed as per the lunar cycle of the Hindu lunisolar calendar. On this day, the Sun transits from the tropic of Cancer to the tropic of Capricorn. 
Makar Sankranti: The End Of Winter
Makar Sankranti marks the winter solstice every year, denotes the end of Magh month, and the start of longer days. On this day, enthusiasts worship Lord Surya (Sun), as our lives will be placed in darkness in the absence of the Sun. Sun is the only factor that gives the ray of light to survive and makes life energetic. In southern India, this festival is known as "Pongal" – one of the most celebrated festivals in South India. 
Significance of Makar Sankranti
Makar Sankranti festival is significant for Hindus to celebrate their harvest with celebrations and eccentric decorations. India has a big community of farmers who toils in lands, cultivate corps for a non-stop supply of foods. This festival is a massive tribute to the Indian farmers who works hard the entire year. 
Eventually, Indian women celebrate this auspicious festival praying for the longevity of their husbands. Moreover, the famous and significant Kumbh Mela begins on this day onward. 
In a different region, kids, as well as adults, fly kites, respectively. Overall, it is a colorful and vibrant Hindu festival, carries the feeling of universal brotherhood and harmony among people.
Participate in the amusing Makar Sankranti festival, praying for blessings for the whole family and yourself. 
Feature Image Credit: Ms. Sarah Welch, CC BY-SA 4.0. (free for commercial use)