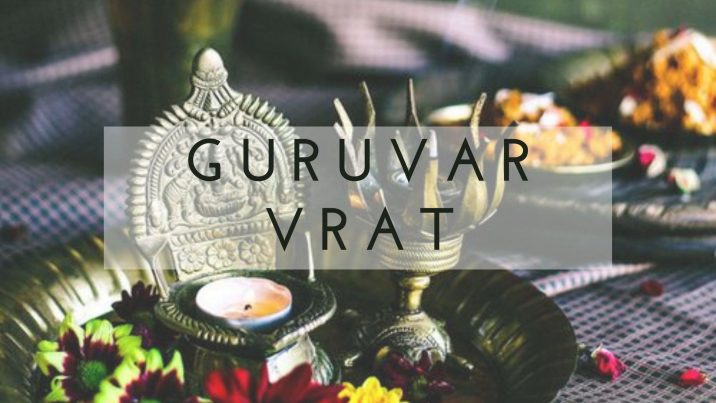 Guruvar Vrat or Brihaspativar Vrat (fasting) is devoted to Lord Vishnu and Lord Brihaspati. He was a sage from the Vedic era. Brihaspati is popularly known as Guruvar or Thursday. The Brihaspativar is named after Sage Brihaspati, who was the guru of devas.
Thursday is believed to be fortunate for devotees of Goddess Lakshmi. Believers consider that observing prayer and Brihaspativar Vrat (fasting) on Thursday will bless them with happiness and wealth.
Eventually, in Guruvar Vrat Katha, it's mentioned that Lord Vishnu appeared in the guise of a sadhu (sage) to put his devotees on a test, and devotees didn't offer him any offerings or Diksha. Later, they realized their mistakes, and they started to observe Guruvar Vrat in order to remove their wrongdoing and please Lord.
People say, by observing Guruvat Vrat, one can achieve blessings from Lord Vishnu by satisfying him. Devotees also worship a Banana tree or due to its linkage with "Devaguru Brihaspati." Besides, devotees also wear yellow attires and offer yellow flowers and fruits to Lord Vishnu and Brihaspati.
Feature Image Credit: WeRIndia.