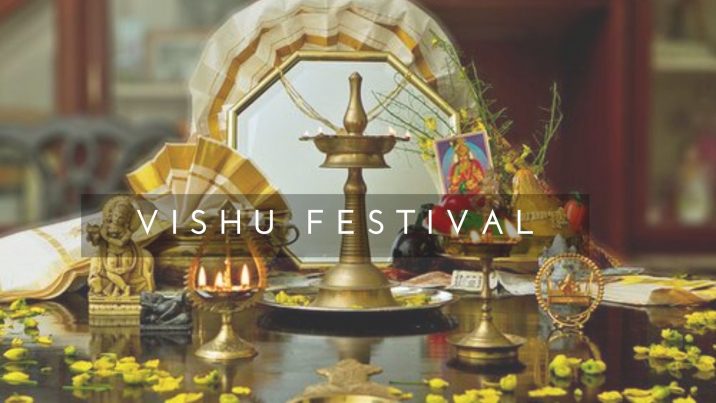 In the South Indian state Kerala, locals celebrate the first day of their Malayalam month Medam (middle of April) as Vishu festival and welcome their Malayali New Year. Kerala's Vishu festival is quite similar to West Bengal's Poila Baishakh or Assam's Bihu festival, or Maharashtra's Gudi Padwa.
No matter what Indian state it is, their regional Hindu New Year festival is broadly celebrated as a harvest festival. Similarly, Vishu is the harvest festival of local Malayali people that brings joyful moments in their life.
People worship Lord Vishnu on this particular day in the form of Lord Krishna and offer him the Puja offerings that completely justify the festival name Vishu. The word 'Kani' signifies "that which it is seen first." Therefore the Vishukani festival stands for "that which is seen first on Vishnu."
On Vishu day, Malayalees seek to look at the golden flowers of the Kani Konna (Indian Laburnum) tree, including silver materials, money, rice, mirror, and other harvest products.
People celebrate the festivity by wearing new clothes, eat a special delightful meal called 'Sadhya' and crack Padakkam (firecrackers).
The natives hold the traditional belief, which is that an individual's future is a function of what he/she experiences. Hence the new year will be way better if the person sees auspicious yet joyful things as the first thing on Vishnu.
Feature Image Credit: WeRIndia.