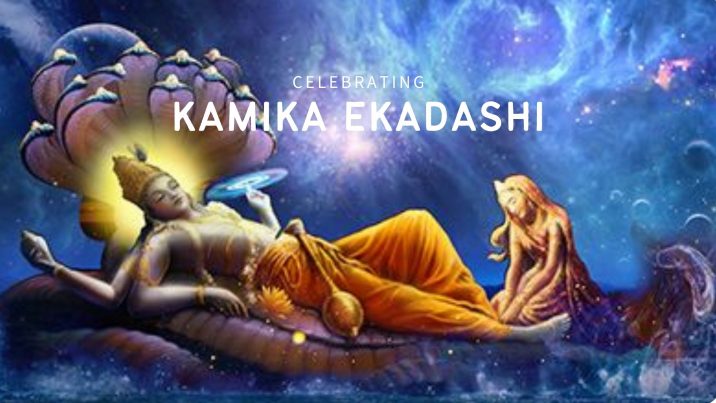 Ekadashi is one of the most auspicious and significant days in Hinduism. There are a couple of holy days that fall under Ekadashi that are known as different names. Kamika Ekadashi is among those sanctified days which fall on the most sacred Hindu month Sharavan (July-August) and immensely significant among Hindus. 
Kamika Ekadashi: Custom & Rituals
This auspicious day is dedicated to Lord Vishnu, and devotees worship him to for his blessings to remove their sins. According to mythology, if you worship Vishnu on Kamika Ekadashi, take a holy dip in Ganga, and observe Kamika Ekadashi Vrat (fasting), you will be protected from Yamraj's anger and will not suffer in future births. 
Wake up early in the morning, take a shower and perform Vishnu puja on Kamika Ekadashi. Offer Vishnu fruits and sweets, Tulsi or basil leaves, and sandalwood paste along with incense sticks, flowers by wearing yellow clothes. Chant Vishnu mantra and recite Lord Vishnu and Satyanarayan Katha and observe a fast to please the deity. Perform the Kamika Ekadashi Vidhi (ritual) properly, and Lord Vishnu will bestow his graces on you. 
Feature Image Credit: WeRIndia.