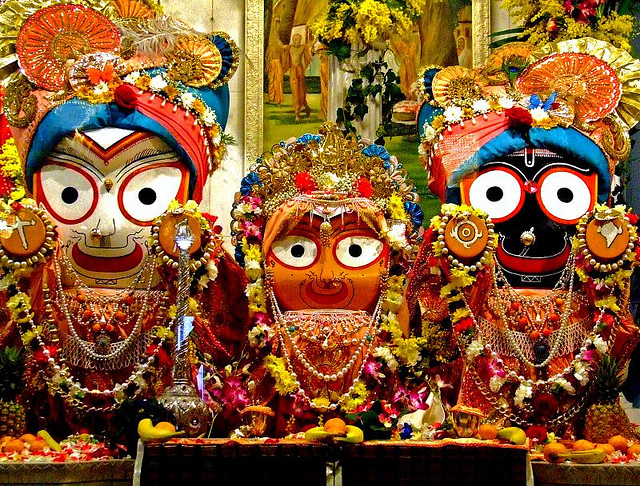 Lord Jagannath is the 'Lord of the Universe' in Hindu mythology. The lord is an incarnation of Lord Krishna, and people worship him with his sister Subhadra and brother Balarama. Lord Jagannath is the divine idol worshipped across every Indian region, especially in Odisha. Also, there is a widely famous and celebrated temple dedicated to Lord Jagannath, Balarama, and Subhadra – the Jagannath temple in Puri, Odisha.
Benefits of worshipping Lord Jagannath:
People believe that worshipping Lord Jagannath with pure heart and devotion helps them attain God's blessing. They can easily overcome any hurdles in life.
Eventually, people gather extensively in Puri during the Rath Yatra, another biggest festivity in India, dedicated to Lord Jagannath, marking his divine presence. It's an Indian carnival with a massive crowd and cheers.
Story of Lord Jagannath in Puri:
There are some ultimate stories behind the popularity and significance of Lord Jagannath in Puri. Click on this video to unleash the secrets of Jagannath. So, you can worship this God and attain his divine blessings.
Feature Image Credit: Pat, CC BY 2.0. (free for commercial use)