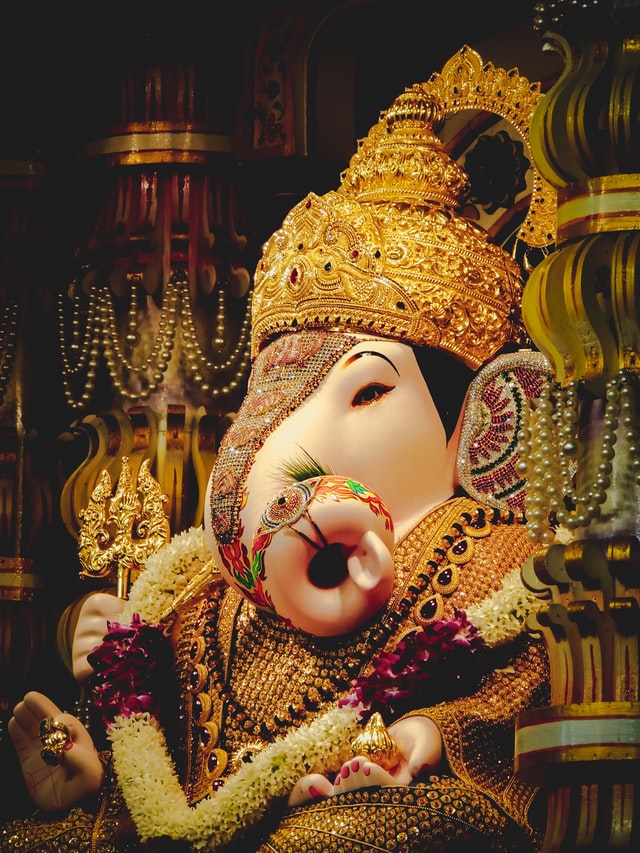 Better known as Shreemant Dagdusheth Halwai Ganapati Temple, this Pune-based oldest shrine is one of the well-known and famous temples dedicated to Lord Ganesha. It's popular due to its magnificent and long-standing theme.
This specific temple offers a pleasing ambiance and its conventional architecture boasts a rich history that exhibits its 100years old existence. However, the Lord Ganesha idol installed in this shrine is believed to own the wealthiest trust foundation in India. The adherents adorned the idol with approximately 8kg gold and diamond ornaments, including solid gold ears.
Moreover, the specialty of this Ganesha idol is the innovative pattern or 'Naksha' that adorns the trunk and eyes of Ganesha, which symbolizes his identity as Dagduseth's deity.
It is believed that worshipping him with utmost devotion will help the devotees construct their efforts and convey in the right directions.
Feature Image Credit: Photo by Mohnish Landge on Unsplash. (free for commercial use)