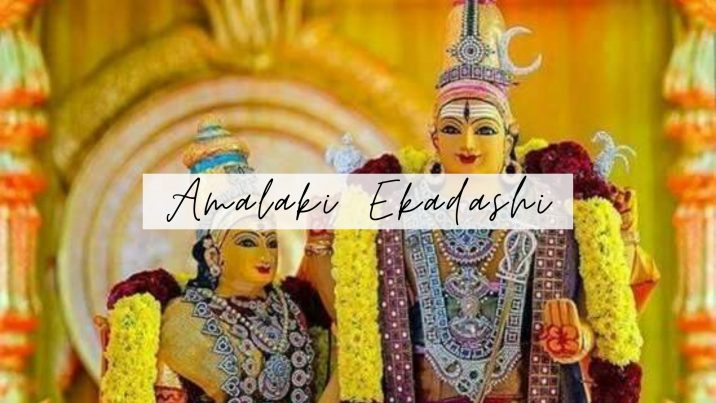 Ekadashi is one of the most auspicious days as per the Hindu calendar. Ekadashi days fall on the eleventh day of the waxing phase of the moon (Shukla Paksha). Among all Ekadashis, Amalaki Ekadashi, or Phalguna Shukla Paksha Ekadashi, is the most effective one that falls in the Hindu month Phalgun.
Similar to other Ekadashi festivals, devotees worship Lord Vishnu on this day. But the twist part of the Amalaki Ekadashi festival is, they pray Vishnu in the form of an Amalaki tree or Indian Gooseberry.
You must be wondering why so, right? Well, believers hold a belief that the Lord resides in the Amalaki tree. Therefore, if anyone worships the gooseberry tree, he/she will be bestowed with the greatest virtue any individual can hope in his entire life.
Amalaki Ekadashi Puja Rituals:
Resembling other Hindu festivities, devotees get up early in the morning and start performing puja (prayer) after taking a holy bath.
People install Lord Visnu's idol or picture, decorate him with scented flowers, incense sticks, lamps, and present several offerings or Prasad.
Later in the evening, adherents visit Lord Vishnu temple to perform the main

Amalaki Ekadashi Puja

. Plus, they worship the Amalaki tree as well.
Adherents keep an entire day fasting, called Amalaki Ekadashi Vrat, and stay vigil over the night.
The entire customs and ceremonies get completed on the next day with Prana, which is Dwadashi.
Why to perform Amalaki Ekadashi Puja?
Perform Amalaki Ekadashi Vrat and Puja to purify your soul and become freed from the effects of past sins. Vishnu will bestow you with immense wealth if you observe the rituals with complete devotion. Moreover, you can achieve full liberation.
Feature Image Credit: WeRIndia. (free for commercial use)