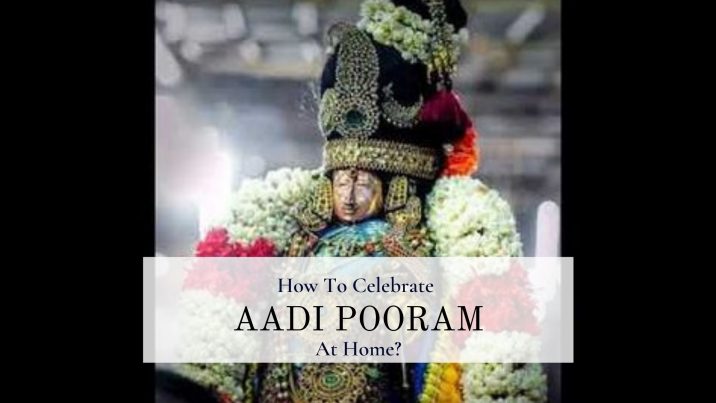 Aadi Pooram, also called Andal Jayanti, is a principal festival celebrated in Tamil Nadu, the southern region of India. The Aadi Pooram festival is broadly dedicated to Goddess Andal, who is an incarnation of Goddess Laxmi.
Significance of Aadi Pooram:
In the festival name Andal Jayanti, the word "Aadi" signifies the fourth month of the Tamil calendar. On the other hand, the term "Pooram" denotes one of the 27 nakshatras (stars) mentioned in Hindu astrology.
Further, the festival is also discovered as the festival of Valai Kappu. It's a grand marriage ceremony of Goddess Andal, and Shri Ranganathaswamy is conveyed. Besides, this event is also known as Tirukalyanam.
Rituals of Aadi Pooram:
On the occasion of Aadi Pooram, women of every household wake up early in the morning and take a holy bath. They further decorate the entire house premises and temple with flowers and stunning "Kolam" (an Indian art) that looks really vibrant and contrasting.
Devotees decorate the idol of Goddess Andal, making it wear silk saree, glittering jewellery and beautiful fragrant garland.
As per belief, the goddess is very fond of lotus flower, Kalkandu rice and red colour. Hence, people offer these elements while worshipping her.
On this auspicious day, devotees also read Tirupaavai and Lalita Sahashranamam. In Tamil Nadu, this festival is a big event, celebrated for 10days. And uncountable people gather in Sri Ranganatha Swamy Temple to celebrate this festival.
Be present in the celebration of Aadi Pooram and receive the holy grace of Goddess Andal.
Feature Image Credit: WeRIndia.