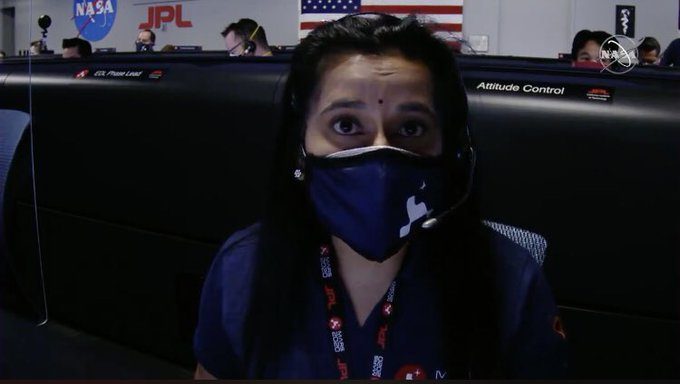 It is no longer unknown for all of us how Indo-American scientist Dr. Swati Mohan and her "Bindi" have created a complete buzz over the internet. Yes! Surprisingly her little bindi captured peoples' attention after the successful landing of NASA's Perseverance rover on the red land- Mars.
Dr. Swati Mohan was leading the entire guidance, control, and navigation operation of the Mars 2020 mission. But, what's the buzz about it? And why even the topic was trending so much on Twitter last week? We tell you why.
It's not her – it's the small 'Bindi' she was wearing on her forehead during the mission. Bindi, a small dot on the forehead, strongly represents Indian culture and tradition. Indians believe Bindi as a highly favorable element in the jewelry category and gives credit to uncountable fortunes in their life.
Scientifically, we have massive benefits of wearing Bindi that one can obtain by wearing this aesthetic element. NASA scientist Swati Mohan's tiny act of wearing a Bindi took the internet by storm. Everybody is praising her for how she represented Indian culture and also for her rocking success.
Don' you want to give the Bindi a try?