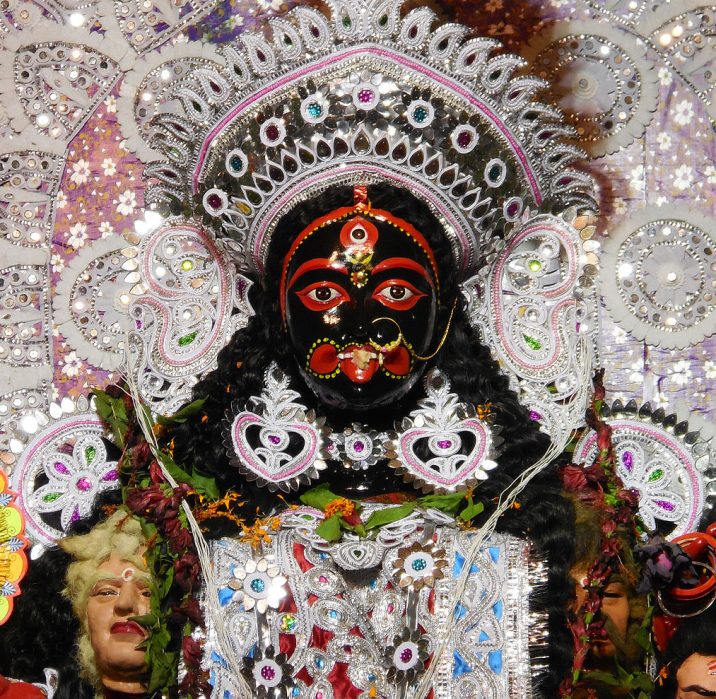 Goddess Kali is the furious deity of all Hindu Goddesses. She is the most dangerous form of Goddess Parvati and is known for her rage upon evil. She is the most powerful goddess yet misunderstood of all divinities. Due to the dark and fierce form of Maa Kali, or Mahakali, devotees worship her with utmost devotion.
However, the furious form of goddess Kali is intimidating and hard to fathom unless any individual wishes to peek behind the veil of stunning images about her with complete discernment.
The darker side of Goddess Kali:
Why should you worship Goddess Kali?
Maa Kali was first introduced as "Supreme Mother of the Universe" by Ramakrishna Paramahansa (the biggest devotee of goddess Kali). Since the colonial powers dominated the world back then, people didn't accept the concept of "Universal Mother." It's probably because of her fierce demeanor and dark skin color.
However, later Ramakrishna acknowledged her and looked for fascinating ways to show his compassion for the goddess. Besides, due to her supernatural powers, she became the goddess of the Tantric world or the Yogic goddess.
Worshipping goddess Kali provokes your inner yoga shakti or the power of yoga.
You can connect with the divine source of existence.
Devoting yourself for Kali helps you awake Kundalini Shakti (energy) and bring a transformation within.
She reminds us that we can contribute a good approach in even worse situations.
Praying her helps you accomplish your aspirations and dreams.
Your sorrows promptly fade as she will bring joy to your life.
She represents courage.
Most importantly, goddess kali expels darkness from our lives glorifies the Earth with her ephemeral external elements.
Feature Image Credit: Surajmondol, CC BY-SA 4.0. (free for commercial use)