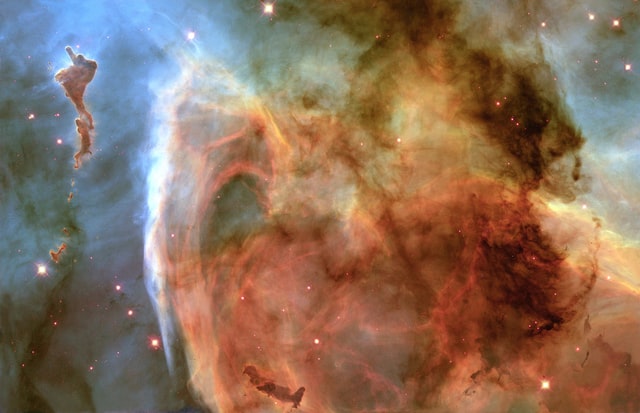 In Hindu cosmology, there are four yugas or era or cycles of time in Hinduism. The four yugas name are Satya Yuga (Krita Yuga), Treta Yuga, Dvapar Yuga, and Kaliyuga. These four yugas in Hindu mythology collectively complete one Yuga cycle, which is called 'Mahayuga'. And one-thousand Mahayugas together create one cosmic cycle-'Kalpa' (4.32 billion years-1day of Brahma).
Each cycle of time has three segments: 1. Shrishti or Creation (Lord Bramha), 2. Sthithi or Continuation/Preservation (Lord Vishnu), and 3. Laya or Dissolution (Lord Shiva). It starts with creation, then continues for a limited time, and lastly dissolute. Again, the cycle repeats.
Now we are living in the last yuga- Kaliyuga. In Hindu mythology, human life was started way before from Satya Yuga era. However, modern science denies this theory.
Let's hear some facts and details about yugas. Click in the video below:
Feature Image Credit: Photo by NASA on Unsplash. (free for commercial use)