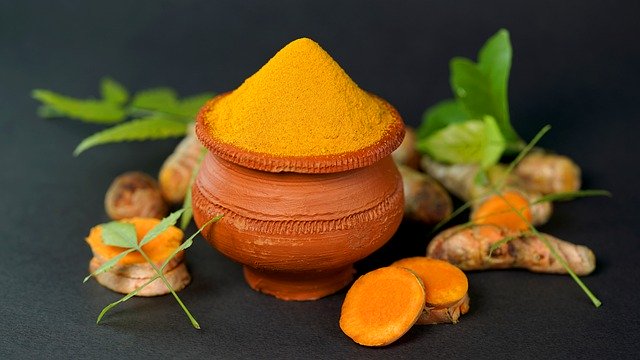 Turmeric is known as a spice across the world, especially in Asian countries. People in India use turmeric in daily cooking. Besides as a cooking ingredient, this yellow powder also has spiritual and medicinal significance for Hindus. Hindus glorify turmeric for its holistic significance.
Turmeric is known as Haldi in Hindi. It is a propitious part of Hindu culture and tradition. It is used in Hindu rituals and prayers and offered to Gods and Goddesses. For thousands of years, turmeric has been used in Ayurveda (the Hindu medical system) as a remedy for various infirmities.
In Hinduism, turmeric is common in wedding rituals. Brides enjoy the unique Haldi ceremony in every Hindu wedding.
Benefits of turmeric:
Turmeric is known as the ''golden spice'' or the ''spice of life'' from the Vedic period as it is associated with Sun. Due to this, we can see a lot of beauty products with turmeric in it. Basically, turmeric is an anti-inflammatory, antibacterial, antiseptic, digestive, antioxidant, and diuretic agent. So it helps improve skin health and gives you yellow glowing skin.
In Ayurveda (the Hindu medical system), turmeric is applied extensively for its healing and health producing qualities. It is used to balance the energies of the body spiritually.
You get turmeric's benefits if taken in the form of juice, tea, or powder or applied topically in the form of lotions, ointments, and pastes in the body and face. The turmeric milk or Haldi doodh is the perfect home remedy for cold in India. If you have cuts or wounds, apply turmeric powder or paste or juice of the roots for the fastest healing purpose.
Feature Image Credit: Image by Nirmal Sarkar from Pixabay (free for commercial use)
Read more about: https://healthylife.werindia.com/your-road-to-healthy-life/turmeric-miracle-herb