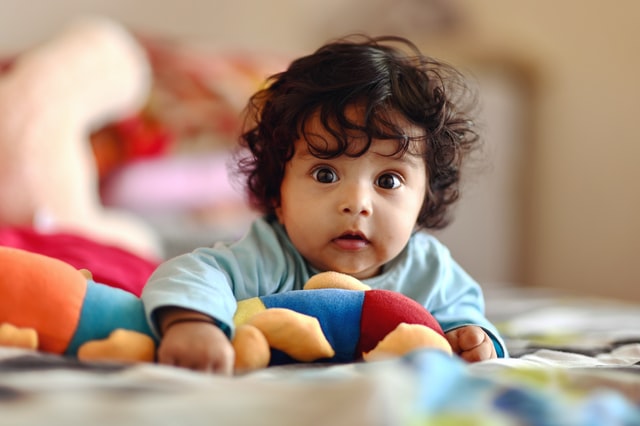 Indian names are quirky yet sounds very unique in comparison to other countries. Wherever you go, you can find at least one Indian with their typical Indian name. Must say, Indians are identical by their names.
In India, after some days of a child's birth, a special ceremony conducts to give an appropriate name to the child. This naming ceremony is known as Namkaran. Different communities have diverse rituals during the Namkaran ceremony, i.e. in Maharastra, parental aunts give the name to the baby.
Naming a baby in India is not a simple process to deal with. With the help of an astrologer and according to the baby's horoscope like the birth month, zodiac sign, the position of the planets, lunar sign, etc. the name is finally decided. And then the family prayer must happen.
Hindus have names along with a surname (family last name). Often we do have nicknames as well. Indian names have a deeper meaning and influenced by region, community, caste, or maybe epics.
Indian names are sometimes very common like Priya, Abhijit, Swati, Surya, etc. or inspired by devotional characters like Kali, Shiva, Laxmi, etc. Yet the names can be subtle or unique or confusing as well.
Hindu naming system differs from region to region. In old times, mostly, the names were given from any mythological figure that originated from Sanskrit. But, Modern parents names their kids some modernized name instead of old-school names.
Even, the surnames also differ by state. As in, in the Bengal region, the surnames are like Bhattacharya, Bose, Sen, Roy, Chatterjee, etc. In Goa, the surnames will be Fernandez, D'Souza, etc. In Gujarat, the whole name consistent with first name, middle name (father's name), and the surname, i.e. Chirag Damodar Patel, etc.
You may consider a unique yet sweet meaningful Indian name for your child.
Feature Image Credit: Photo by Rajesh Rajput on Unsplash. (free for commercial use)