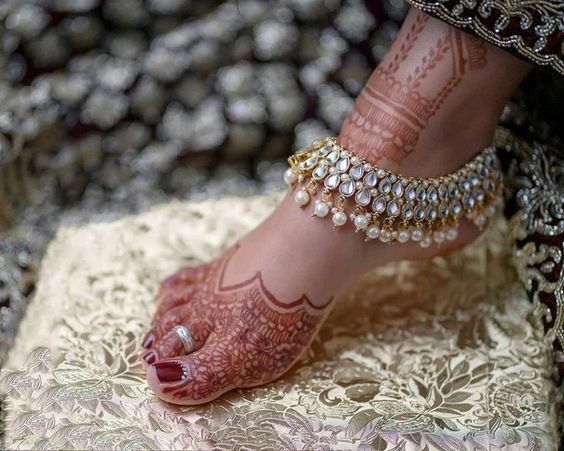 Indian traditional jewelries are so in varieties and authentic that Indian women actually love to wear them and embellish themselves. In Indian rituals and traditions, an Indian married woman needs to carry various jewelry after marriage like toe ring, mangalsutra, anklets, etc. These pieces of jewelry do not only add elegance to the look but also has some religious significance.
The anklets or Payal (in Hindi) are a pair of silver jewelry worn on legs to add up the charm. There is some religious significance of anklet and health benefit of wearing anklets as well. Hindus actually believe that wearing anklets will provide you positive energy and auspicious for your home.
When you wear anklets, it strengthens your leg bones by rubbing on the skin. Particularly the Indian silver anklets cool down the body plus prevent leg swelling of a married woman.
Besides, wearing anklets regulates the menstrual cycle in time and improves blood circulation in the body.
The anklets also pressurize the particular vein in our feet that is responsible for our consistent blood circulation in the uterus. It increases the conceive capacity of a woman. It furthermore works on acupressure points that retain the nervous system and muscle stable.
Besides, the sound deflates from the anklets generate positive energy within married women by removing negative energy and protect from disastrous sights.
Eventually, the sound of Ghungharoos (the anklet bells) also welcome the divine energy in your house.
Wear the beautiful pair of silver anklets and obtain these additional health benefits.
Feature Image Credit: Pinterest.