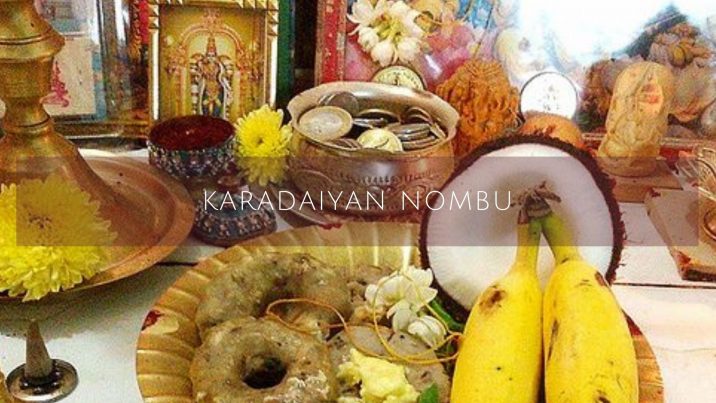 Karadaiyan Nombu festival is grandly celebrated in the Tamil community. The celebration is only observed by married Tamilian women. On this day, married women pray to Goddess Gowri for their husband's well-being & longevity, like the story of Savitri and Satyavan. They observe fasting for the entire day, called Karadaiyan Nonbu Vrat.
Similar to other Hindu festivities, adherents take a bath and start with the Puja (prayer) arrangements. They, eventually, decorate the pooja room with flowers and "Kolam" (Rangoli). On that particular day, devotees make a special "Bhog" (offering) for the goddess from rice flour and jaggery. It is such a delicious offering that devotees make in the Tamil community.
Adherents believe praying to Goddess Gowri will proffer them enough strength and wisdom that they can win back their husband's life from the god of death – Yama, likewise Savitri. Followers, moreover, try to echo the devotion towards goddess Gowri like Savitri did and drew back her husband Satyavan's life from Yama.
You can observe Karadaiyan Nonbu Puja for your husband's well-being & endurance.
Feature Image Credit: WeRIndia. (free for commercial use)