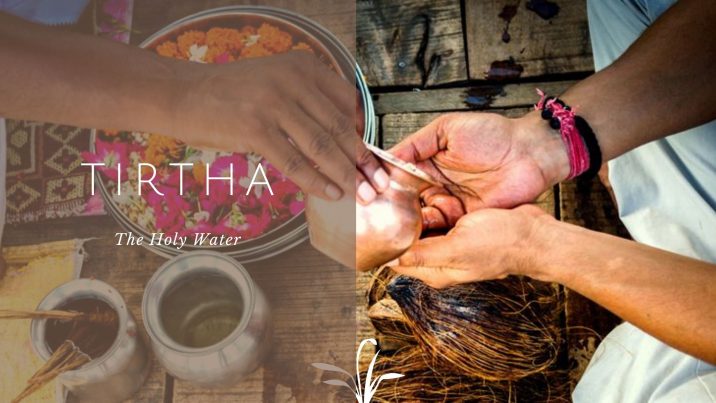 Tirtha or Theertham is holy water or water body associated with temples or worship of a deity. In Hinduism, Tirtham especially stands for holy water or other liquid forms of Prasad (divine offering to god) provided to the devotees.
In India, usually, Hindu temples reside near any sacred water bank or holy river or different water bodies like well or tanks. In the temples, the water generally being used for bathing the divine idols of a specific deity. Then it is collected and distributed to adherents as devotional offerings.
In India, there is a strong cultural belief that the holy water Tirtham is energized due to the close contact with the main idol. However, Tulsi Theertham is the divine water with Tulsi leaf soaked within it. It is attributed to be equal to the sacred water of the River Ganges.
From ancient times, people recommend drinking holy Tirtham water regularly. It provides several benefits to the mind and body. A person needs to use the right hand while offering and receiving Tirtha.
Devotees every time recites a Stotra before consuming the holy Tirtha water.
Feature Image Credit: WeRIndia.