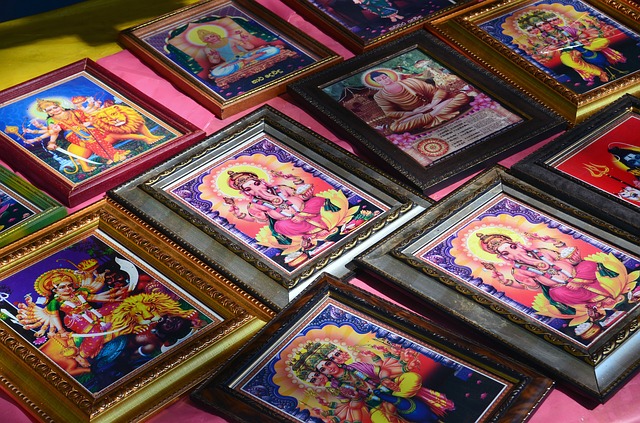 We know the fact that in Hindu mythology, there is mention of 33 million Gods and Goddesses. Hindus worship each form of these Gods with different rituals and customs. Basically, 33 supreme gods incarnated in 33 million gods and goddesses. Ironically, the believers of one God doesn't respect the concept of many Gods in Hinduism.
However, the 7days of the week is dedicated to each god to be worshiped. Continue reading to know on which day you should worship which god. After-all you must worship with all of your devotion to please the deities and get blessings.
According to Hindu Puranas, the Sunday is dedicated to 'God Surya' (Sun). The importance of Suryadev is immense to the Earthians. God Sun is the supreme provider of light, prosperity, and health. Worship God Surya in the early morning on Sunday and chant Surya mantra by offering water to him. He will heal all your skin diseases.
Monday is associated with Lord Shiva, the supreme god, the destroyer of all evils. The devotees observe fast and visit the Shiva temple to worship Shiva on Monday. Some devotees observe "Shola-Somvar Vrat" (fasting on sixteen Mondays) to gratify Shiva.
Hindu mythology says Lord Hanuman is the form of Lord Shiva. Therefore, Tuesday is dedicated to Lord Hanuman. Chant Hanuman Chalisa on Tuesday and he will protect you from wicked energies.
The god of knowledge Lord Ganesha is being worshiped on Wednesday. Devotees call him "Vighnaharta" as he removes obstacles from our life. You should worship him before performing any act.
Guruvar or Thursday is dedicated to Lord Vishnu, Sai Baba, and Guru Vrihaspati. Many also pray to Goddess Laxmi to get a healthy and wealthy life. By worshipping Lord Vishnu on Thursday will

strengthen your marriage bond and solve your family issues.
On Friday, devotees worship goddess Santoshi to perceive

positivity, prosperity, wealth, and satisfaction in life

. Besides, some also worship "Sukracharya" on Friday.
Lastly, on Saturday, people pray to Lord Shani, who reigns on planet Saturn. The astrology believers please him

to get protected from his fury and unfortunate impact of Saturn

.
Feature Image Credit: Image by Anke Sundermeier from Pixabay. (free for commercial use)