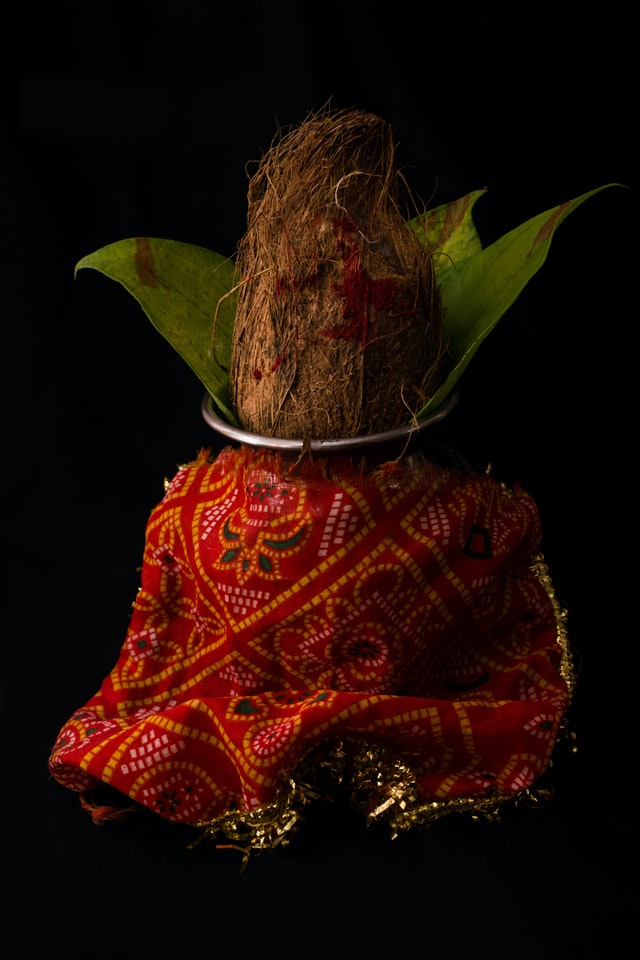 In Hinduism, trees are a highly sacred and respected element as they are worshiped as a manifestation of various Hindu Gods. Especially mango trees or Aam (Amra) play a crucial role in Ayurveda. Along with Bael leaves, Hindus consider mango leaves or Amra Pallava 'Mangaldayak' (salutary) and include those in various Pujas (worship).
Hindus decorate their house entrance with a garland of mango leaves. Not only that, Hindu tradition shows us the use of mango leaves in various Hindu ceremonies, started from decorating the 'Kalash' (vase of worship), the wedding pavilion to cradle of the newborn. For Kalash, only five mango leaves are being used, called 'Panchapallava.' Hindus consider planting mango leaves will bring fortune to the work.
According to Hindu customs, if you use mango wood, ghee, and incense burner together, it makes the ambiance pleasant, pure, and felicitous. So, when the outside air enters the house and touches the mango leaves, it becomes sanctified and brings positive particles in itself. Such an atmosphere is responsible for intensifying the prosperity and happiness in the abode.
As per religious aspects, Lord Hanuman loves mango. When you consider Amra Pallava, he specially bestows you his grace.
Feature Image Credit: Photo by Sonika Agarwal on Unsplash. (free for commercial use)