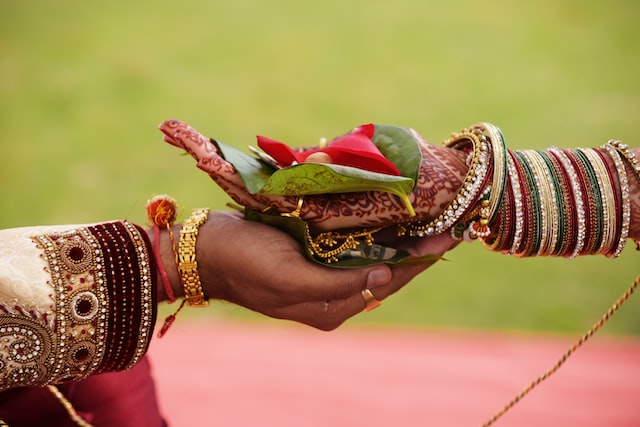 Kundali Milan, or horoscope matching, is believed to be the most significant element in Indian marriages. The principal purpose of choosing the Kundali matching practice is to determine the compatibility and alignment between two people for marriage.
Since a wedding in India is a divine union of two people that is believed to connect two people for seven births, the Kundali Milan practice is essential.
What is Kundali Milan?
As per Vedic Shastra, nature considers men and women as a single identity post marriage. Accordingly, the destiny of both individuals is influenced by their fortune and fate. While comparing horoscopes, the expert astrologer addresses their astrological features based on characteristics parameters that affect a marriage.
Significance of Kundali Milan in Hinduism
The marriage is only acceptable if both Kundali match with more than 18 features. In this case, various parameters of a long and happy married life have great importance, according to Hindu Shastras. The features include the partner's mindset, temper, behavior, aptitude, and interest, ensuring their compatibility.
Even in civilized society, many Hindus prefer Kundali Milan or matching the horoscope guidelines before confirming marriage between two individuals.
Feature Image Credit: Photo by AMISH THAKKAR on Unsplash (free for commercial use).