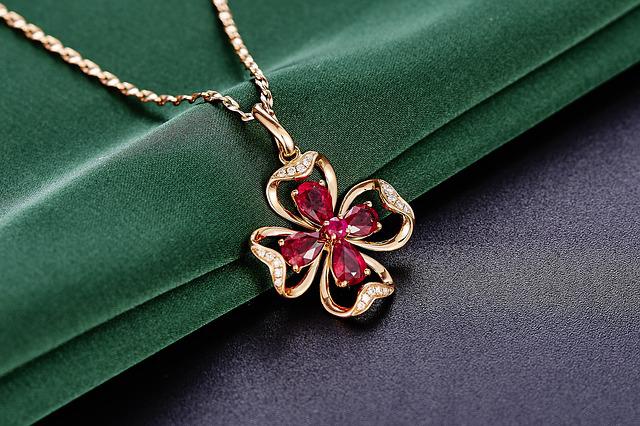 Ruby is a precious gemstone that comes in a crimson red hue with a crystal glaze. It has massive importance in Hindu astrology because it has an attractive appearance to attract people's attention. Jampacked with loads of mystical powers, Ruby is said to convey spiritual energy to the wearer. It's highly associated with the absolute luxury of legends. It's a much-revered gemstone in Hinduism.
As per Vedic astrology, Ruby represents the king of the Zodiac, the stone of the Sun. The following are some priceless benefits of wearing Ruby Stone that one can ever attain.
Benefits of Ruby:
Ruby or Manik is a true power holder that imparts cognitive health and amplifies the sovereignty of the wearer by numerous apertures.
It invokes the Navel or Manipura Chakra in the wearer's body and removes depression and signs of self-doubt from the mind. By wearing a ruby ring, one can gain oodles of confidence and passion.
In Vedic astrology, the sun represents the father figure. So, people believe Ruby can craft a beautiful paternal relationship with its wearer. Besides, it has the strong ability to remove all tensions between you and your father.
Wearing a ruby in the form of a ring, bracelet, or any piece of jewelry can give you a sense of bliss in every aspect. It acts like a magnet and attracts notoriety and fame for the wearer. It's the key to professional success in life.
The ruby gemstone wards off all evil energy and bad dreams after nestling it in the body. You will feel a sense of positivity and vigor as soon as you wear a ruby gemstone.
Nothing can help you gain a luxurious lifestyle and elevate your financial status by offering luxury, position, and authority like Ruby.
So, consider wearing Ruby if you feel it's needed in your life. But, of course, consult a legitimate astrologer before wearing Ruby.
Feature Image Credit: Image by 杰杰 张 from Pixabay (free for commercial use).