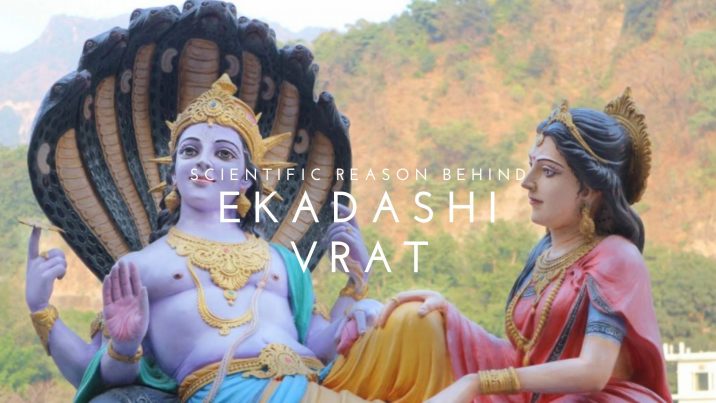 Ekadashi is one of the most auspicious days according to Hinduism. Especially people from Hindu culture and Jain culture consider this day tremendous fruitful and promising for their life.
So, What is Ekadashi?
As per the Hindu lunar calendar, Ekadashi is the 11th day of both Krishna & Shukla Paksha (two lunar cycles of the Hindu month). Spiritually, the day signifies 11 human senses compounding 5-action organs, 5-sense organs, and the mind. On Ekadashi day, several Hindus observe Vrat or fasting that calls Ekadashi Vrat.
Is Ekadashi Vrat truly important?
Ekadashi Vrat is an immensely powerful observation. The fasting custom purifies one's soul entirely and prepares the individual to attain Moksha (liberation). It certainly encourages humans to get rid of malefic mundane affection and influences and achieve happiness.
Types of Ekadashi Vrat:
In an overall year, a total of 24 Ekadashi falls, and people count on each to perform holy rituals.
Nirjala Ekadashi
Kamada Ekadashi
Putrada Ekadashi
Satilla Ekadashi
Parama Ekadashi
Gauna Mohini Ekadashi
Jaya Ekadashi
Mokshada Ekadashi
Utapanna Ekadashi
Varuthini Ekadashi
Apara Ekadashi
Papankusha Ekadashi
Yogini Ekadashi
Padma/Devashyani Ekadashi
Aja Ekadashi
Rama Ekadashi
Indira Ekadashi
Parivartini, Vamana or Parsva Ekadashi
Devathuna Ekadashi
Does Ekadashi Vrat benefit our life?
Certainly, yes! Lord Vishnu adherents, in particular, exercise this ritualistic practice. The means of benefits of Ekadashi Vrat bring the worshipper happiness, prosperity, peace, and harmony in life. Further, the rituals increase faith in Lord Vishnu more and more in the heart of a Vishnu devotee.
Apart from only Hindu mythology, scientifically, there are several benefits of fasting on Ekadashi.
Feature Image Credit: WeRIndia.