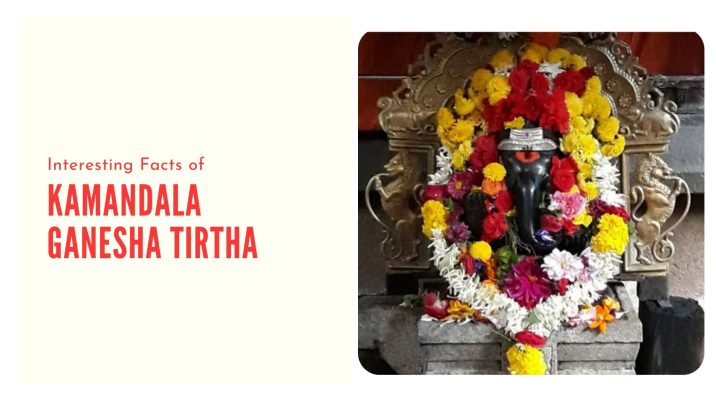 Kamandala Ganesha Temple is a Hindu shrine situated amidst the scenic village of Kasave, Koppa. The original temple existed more than a thousand years ago. However, there was a massive fire that devastated the temple premises. And after which, devotees reconstructed the temple again.
It's about a few miles away from a Punya Kshetra named Mrugudev. Lord Ram visited this place once during his days of exile.
This place is also referred to as a sacred place after getting blessed by Goddess Parvati and Lord Brahma. A number of mythological stories roaming around about this temple. The most interesting one is related to Goddess Parvati.
There is a Kund in the temple considered the origin place of the Brahmi river and flows from here. Hence this place has become famous as Brahmi Teertha. However, the source of this Kund is still not found. The hole still exists in the temple, where you can find water constantly drizzling from a lotus-shaped depth throughout the year. Therefore, the deity is famous as Kamandala Ganapati.
A strong belief roams around that Goddess Parvati visits this temple each year on the occasion of Ellamavasya to bathe in the tirtha of this temple and offer blessings to the devotees.
Despite this, devotees also believe that the holy water coming out of Kamandala holds a magical healing power. If you keep feeding this water to your child for 21days, it will miraculously improve the intellectual capacity of the child.
Feature Image Credit: WeRIndia.