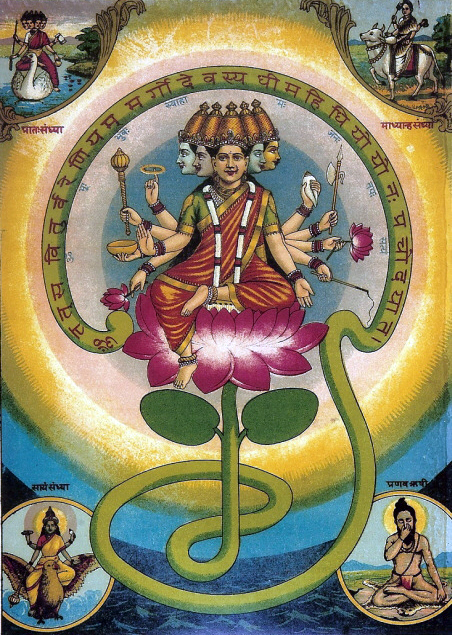 Gayatri mantra is one of the most chanted mantras by Hindus. This poetic mantra came from ancient text Rig Veda, dedicated to Goddess of Vedic mantras– Gayatri or Vedamata. She is also known as Savitri (Saraswati, Goddess among Tridevi- Parvati, Laxmi, and Saraswati) and so that the Gayatri mantra also called Savitri mantra.
Goddess Gayatri or Savitri is the deity of five elements- knowledge, wisdom, music, art, and learning. Devotees worship her to get blessings from her of these five elements and recite the Gayatri mantra while devotion.
But what is the origin of the Gayatri mantra? Who created it, and how it has been created? Watch the video and know the story of Gayatri Mantra, beautifully explained by storyteller Murali Venkatrao.
Feature Image Credit: https://commons.wikimedia.org/wiki/File:Gayatri1.jpg
Raja Ravi Varma / Public domain