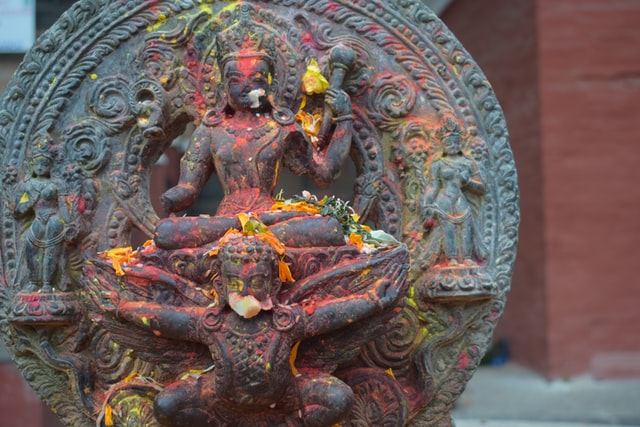 God is everywhere- in the temple, nature, in animals. So, why not in stones? It's all about the devotion of one's. We see God in images, and we worship it. Similarly, devotees feel God inside a stone. But not every stone is worshipped. Some special stones are only installed into homes or temples in the form of God.
Hindus worship stone idol from ancient times. In Sanskrit, the stone is called "Rayi". Which represents the creation in the Upanishads. So, the stone expresses the truth of creation. It can be destroyed like any other thing in the creation of the universe. It's the connection between God and creation, Prana and Rayi, and points to the two realities of existence- Shiva and Parvati.
You can notice, in many temples, there is a stone idol installed and being worshipped. That stone is the source of Prana and energy, and have a deity in it. The stone does not need to be beautiful. Although it can be symmetrical or any shaped, it must contain positive energy.
The whole thing teaches us that we don't need to go elsewhere to devote the Lord. We can praise him anywhere we want. While worshipping the stone idol, you will feel prana (self) within.
Feature Image Credit: Photo by Meghsha Karki on Unsplash. (free for commercial use)